Hey! so last night I went out with Mattski to the city and played pool at Cheers which was nice (although, because we were in front of the tv, and the rugby was on, and all these young guys were starting at us/the tv/making comments I sucked even more than usual!) We saw some girls from high school too and said hi, we even wandered into soup plus and listened for a while. It was a pretty quiet night and we came home around 1. Today I'm doing nothing but hopefully later I can take my mum to the Chocolate Bar and dad too, because I know she'll love it!
here is a better photo of my face/hair from yesterday night.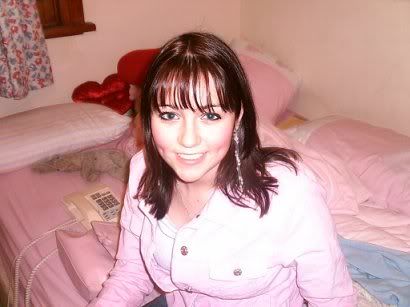 When we got out of the car when we got back, there was a pale ring around the moon, and inside the ring was darker than outside the ring, making it look like a huge hole in the sky. I looked it up on the web and it's caused by ice crystals refracting the light from the moon/sun. I found a pic of what it looked like: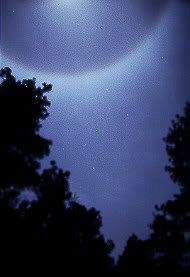 cool huh?
Tomorrow it's back to uni for second semester. I had a really good look at my time table tonight, and I am doing some weird things! I had a really "what the hell was I thinking when I chose these?!" moment! I'm doing:
Marine Geoscience
palaeontology
Myth in the Ancient World
Earth Dynamics, Materials & the environment
and
a summer course, Introduction to Field Geology
crazy. And dont even start me on the queues there will be for course notes! arg! the joys of being a student!
0 comments
0 Comments: