Yesterday night Matt and I went out for dinner at Meat & Wine Co. which has fantastic food and service, and really nice views of Darling Harbour... Not forgetting the world's best garlic mash!
after dinner, we walked around DH with a cookies and cream thickshake, and it was a really nice night all in all.
Here is a picture of the wall of wine bottles, and coincidentally, the table we sat at!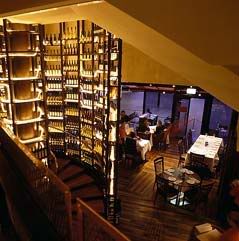 Today I went to Randwick for lunch with Anna, and then shopping with Mum and Dad... nothing special, just a present for one of Mum's friends.. I bought a new wallet, and then felt guilty for how little I need it!
It was a very quiet today, the whole family has been converted to being tea drinkers, and we all drank copious amounts of it today.
0 comments
0 Comments: