hey guys! today was interesting!
this morning I was Mimi's 'model' for her bridal make up class! and I learnt some pretty interesting stuff! such as..
* brides usually wear 5 eyeshadow colours!
* blotting and setting lipstick 7 times to create lasting colour is USUAL. SEVEN LAYERS! woah!
* they have to put powder in your ears so that the waxy look doesn't spoil your photos with your hair up!
here are some photos!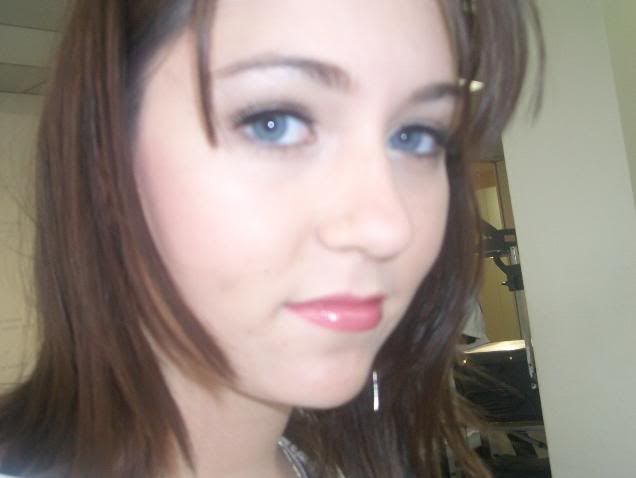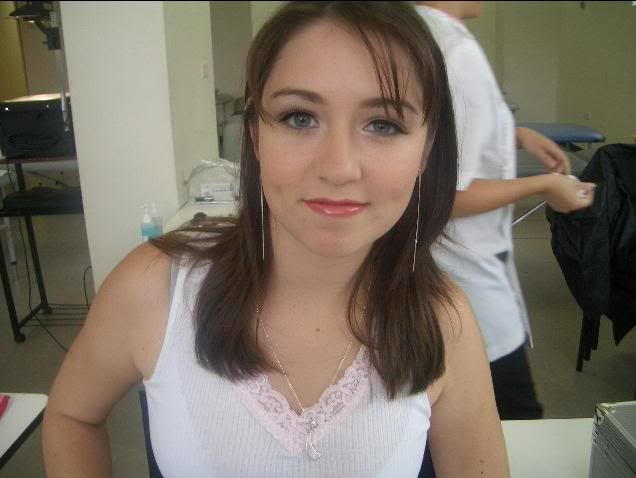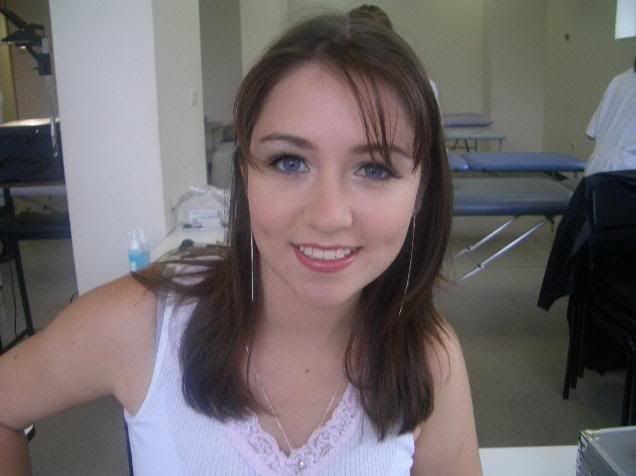 then mum and I went xmas shopping and I told her all about it! I bought the best shoes! they're pink, with darker pink hearts on the toes! they totally ROCK MY SOCKS! lol.
Anyway, this post was WAY LONGER before this dumbass program deleted it all.. nooooo.. so nightie night girlies and jerks, talk soon!
0 comments
0 Comments: