Hey everyone! I got my photos developed, scanned them and here they are for your viewing pleasure! wooh!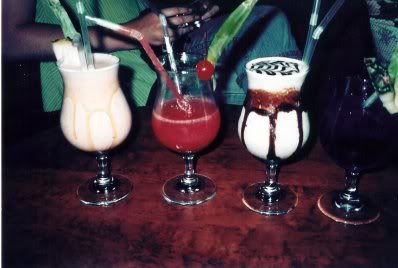 These are some of the cocktails we tried, including (L-R)
One with loads of honey in I can't remember the name of, Fun In the Sun, Toblerone and a Fruit Tingle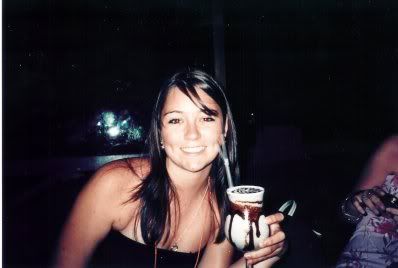 Me with said Toblerone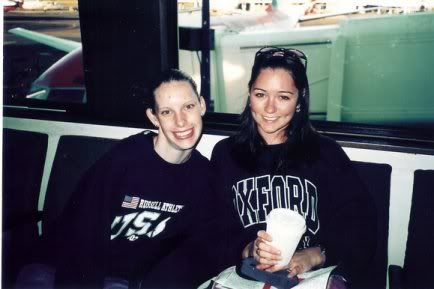 Jasmine and I before our trip began!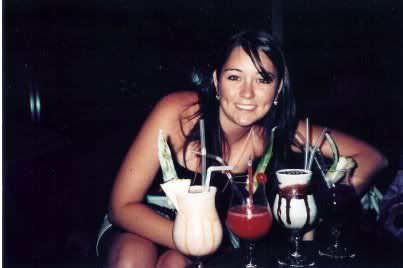 Me with all the previously named cocktails. Obviously I wasn't drinking them all.. was I?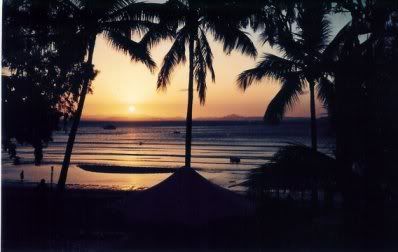 The absolutely gorgeous sunset you could see every night from the sunset lounge.
So what did we do on holidays? we rode camels, we swam in the ocean, snorkelled, went on a banana boat ride, went to a cocktail mixology class, fed a possum, visited Movie World, went to Ripley's Believe it or Not, Sea World (where Anna swam with dolphins) and the casino where we saw a magic show with tigers in it! we all came back from the trip browner than when we left and had a fabulous time.
Contiki was lots of fun, with heaps of interesting games like a man o man competition, tell your most interesting sex story for a shot, the 'never ever' shot game in which someone says, "I've never ever done..." and everyone who has done it, takes a shot. It was so much fun there, and the people who run it are like insanely cheerful, 24 hours a day!
Phew. Anyway, It was loads of fun going away, but I'm happy to be back, and tomorrow I get to see Sz, so I have something to look forward to! (don't you hate coming back from a trip and it feels like such a let down because there's nothing to look forward to?)
More later, as I'm severely dehydrated and have the biggest headache.
Lots of Love
BJ
0 comments
0 Comments: