Today I bought an Olga Berg Bag.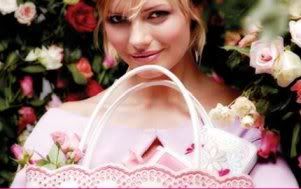 This was the only picture I could find of it.
I bought it to fit all my uni stuff in, instead of a backpack, because, well, everyone goes through that stage where a backpack makes you feel like a schoolgirl, so instead you buy a massive bag that eventually digs into your shoulder and becomes extremely uncomfortable and you return to your backpack with more wisdom. Or something like that.
Despite knowing these things, this bag called to me. It attached invisible strings to my heart and I
had
to have it. And why not? So I bought it. Now I want to go and have coffee with someone and show it off.
Love.
BJ
3 comments
3 Comments:
Nice site!
[url=http://ovucsifa.com/kizq/nnxl.html]My homepage[/url] | [url=http://dbrkvpxu.com/jqud/rpfg.html]Cool site[/url]
Great work!
My homepage | Please visit
Good design!
http://ovucsifa.com/kizq/nnxl.html | http://vbslndmg.com/cnzb/zqud.html