Today mum and I went to find the place my dad will need to go to on friday when he goes in for day surgery (they're doing something to his teeth - ironic as I have a dentist appointment on the same day!!)
We found it, after losing each other several times and went to look for shoes since several of mine have fallen apart.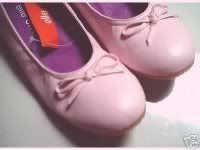 I'd seen these ballet-style flats before, but they'd always cost more than I thought they were worth, but they were on sale for $19.90, so mum bought them for me (thanks mum!)
Then we decided to go shopping for the polo-shirt-style dress I wanted - I'd seen someone wearing one at uni with a belt over the top: but the only place that sold them was Polo Ralph Lauren, for over $200. So we decided to keep looking.
We went on the mono rail (1.5 times to get our worth out of it!) and then dashed into Cotton On, where we thought they MIGHT have some longer mens' polo shirts that would look similar to what I saw at uni. They did -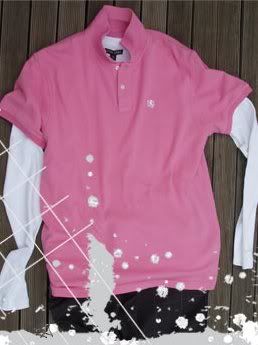 It has a tiny lion symbol on the left hand breast pocket, and its longer than an ordinary one, although I have to say, I can't imagine any guy I know wearing the colours they had available (purple, pale pink, celery green etc) or fitting them, as the large I got doesn't exactly hang off me, and I usually wear a women's 10. I imagine it would look extra 'metro' and tight and sexy on a guy so I'm going to see if Sz is interested in the white one. (I'll have to see if they have a black one as well!)
Then afterwards we met Anna for coffee and she told us about her bad day at work, which included rolling down a flight of stairs, but she's alright apart from a few scrapes and bruises.
Love
BJ (She's festively plump!)
0 comments
0 Comments: