Dear Holy Jebus...
I decided to try on all my formal dresses tonight, because I intend to sell some, if not all of them on ebay. I have dresses going back to my year 10 formal in 2001!
Woah. All I can say is, I MUST HAVE HAD NON CHILD BEARING HIPS BACK IN THOSE DAYS.
For my year 10 formal I had a traditional chinese dress, and I tried it on tonight.. WOAH! I could hardly do the buttons at the top! I swear, I look like I was one of the busty Street Fighter girls!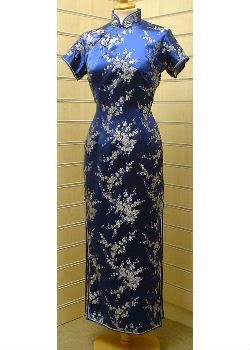 This is what it's supposed to look like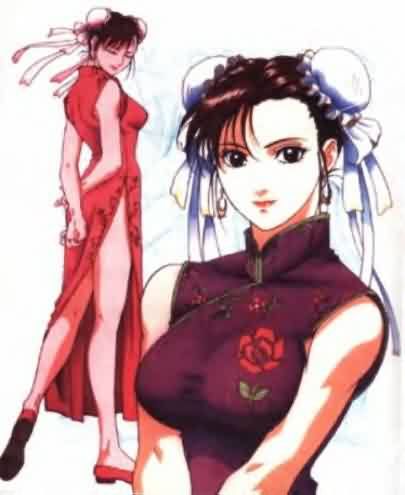 This is how it looked when I tried it on!
Then I tried on the other dresses, and I felt like such a HEFFER! haha, I was way smaller when I was 15! (not really surprising is it?)
I tried on my year 12 formal dress, from 2003, and it still fitted perfectly, and I felt like such a princess in it. You know how everyone says, when you find the right wedding dress, you'll just know its 'the one'? That's still how I feel with my year 12 formal dress. It's still just sooo beautiful...
Last night I went over to Jasmine's and Celia, Jas, Taz, Kia and I drank and ate icecream and I got 2 (that's right TWO) chocolate offerings from Jasmine and Celia respectively: one bunny and one egg. They're such bastards to me, they know I didn't want chocolate! and now I'll feel obligated to eat them, lol.
Today I worked and this whole weekend I've eaten copious amounts of hot cross buns. And chocolate. And icecream. I hate it when easter coincides with my period.
It's just asking for weight gain!
Love.
Your festively plump (moving towards festively obese)
BJ
0 comments
0 Comments: