My sister graduated today from her Masters of Teaching. Second Class honours. Noice.
We arrived and my dad manoevered the car into the smallest car park ever, and then more amazingly, into the only free parking spot. We collected my sister's robe, had proffessional photos taken of our family and Anna seperately and went to the Graduation Lunch, which was in a gorgeous room somewhere in the uni, very traditional, with a buffet lunch of fish, pasta, beef, roasted vegetables, cheeses, cake, fruit and wine.
After the lunch we went to the ceremony, which was reaaaally long and boring. Actually, it really wasn't that long, but we had to stand, and an hour standing still in stiletto heels is really hard on your feet!
Then we got to eat nibblies and drink champagne in the courtyard and take photos. I uploaded some: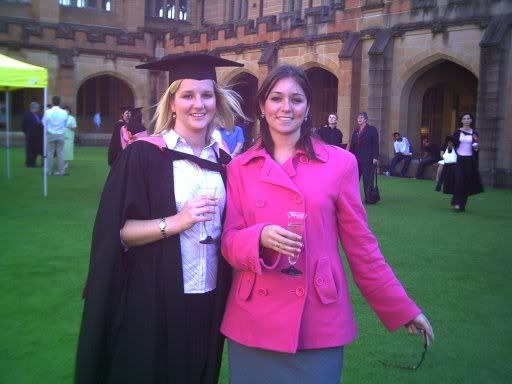 My sister and I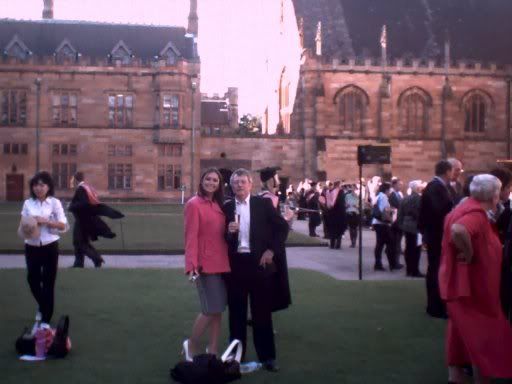 Dad and I
It was an enjoyable day appart from the whole, standing up and walking a lot in uncomfortable shoes thing. We're having lasagne for dinner tonight. Tomorrow is Frank's 21st birthday party, and I may be working as well. I have absolutely no clue what would be an appropriate outfit, but I'll update you!
Love
BJ
0 comments
0 Comments: