Holy guacamole! the last couple of days have so rocked!
Monday night I worked and Sz came to pick me up (bearing caramel latte I might add!) we had dinner and then watched pirates of the carribean. Sz stayed over last night and he always smells good in the morning... like cologne. So we snuggled and he left to go to work.
Then I got called up and they asked me to come in to work. So I did. Then I blowdried my hair at work (benefits of having super well-stocked changerooms at work!) and went to meet Celia, Jasmine and Janna. We met everyone at the Spanish Quarter, and had dinner at Captain Torres, and crossed the road to have dessert at Don Quixote's.
I had garlic chicken for my main and strawberries and cream for dessert. All the girls I hardly get to see were there... Janna, Celia and Jasmine, Terri and Marija. After dinner Terri had to leave, so it was just Celia, Jasmine, Janna, Marija and I for dessert. Then Jasmine got picked up and the rest of us went for coffee before getting a taxi home. I got more birthday presents!
Janna gave me a really cool going out type clutch, some earrings and a cute little change purse: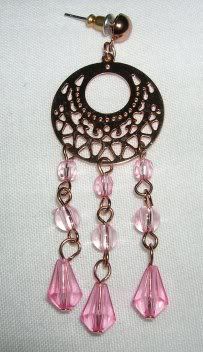 Terri gave me a gorgeous pink scarf!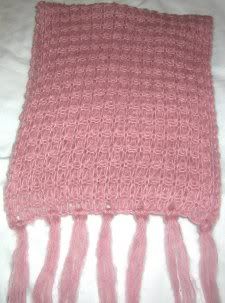 It was a really lovely evening and I had a really nice taxi driver who I talked to, for ONCE! (I never really know what to say, but this one was easy to talk to, so he told me about his day, and I told him about working in retail, and we talked about our birthdays! we were both cancerians! it was lots of fun!)
I really feel like I have had such a lovely birthday.. so many good presents from people and kind messages in my cards.. I feel truly lucky to have such good friends surrounding me.
oooh! forgot to mention Sz bought me a really HUGE keyring from melbourne! I took a photo!

I have no idea what I can attach it to, because it's so big that it will take up considerable space in my going out style clutches! At the moment it's on my noticeboard where I can see it when I'm typing :)
Night all!
3 comments
3 Comments:
Great work!
[url=http://kmtrgfov.com/jlwy/onrl.html]My homepage[/url] | [url=http://nccgzivc.com/dwby/giyd.html]Cool site[/url]
Nice site!
My homepage | Please visit
Great work!
http://kmtrgfov.com/jlwy/onrl.html | http://tpxpiprv.com/jgur/fdfp.html