The last couple of days have been completely admin related! anything that needed to be organised, that I needed to ring people up for, I did. I organised a shopping trip for today with my uni girls, I ordered my balloons and I played telephone tag with my work trying to sort out some admin/payroll issues. With a capital I.
then today I met Sz this morning in the city and we chilled, shopped, browsed and had a good time! he got his hair cut - he got about 10cm cut off - his hair used to be pretty long! and now it's so much shorter! it brings out the curl and it looks really sexy in my op. Or 'so sex right now' as Sarah would say! haha!
We met up with Alison and her friends from highschool as well as Sarah, had coffee and lunch, then Sz went home, Sarah collected Derek and we girl shopped.
Everyone left pretty early (around 3) so I went shopping by myself. I got new work shoes, some things for scrapbooking (pink & green organza ribbon and some coloured photo corners) and a sort of aqua green shrug.
I got the shoes from China town and my feet were sooo wet, because my shoes started leaking! arg. Anyway, so I only just got home and here I am, blogging about my purchases. With the prerequisite pictures!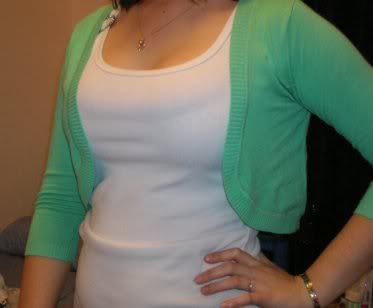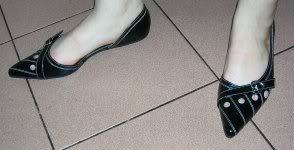 4 comments
4 Comments:
My My, very interesting post.

I have a ugg classic short boots
site. It a ugg classic short boots
resource.

Come on over to visit sometimes.
Well done!
[url=http://jjdhwgrm.com/pwds/cnwc.html]My homepage[/url] | [url=http://sbbpfyov.com/vzvi/cetm.html]Cool site[/url]
Good design!
My homepage | Please visit
Good design!
http://jjdhwgrm.com/pwds/cnwc.html | http://ctcptykh.com/fpjc/glyb.html