Last night my girlfriends and I went to the Dark Side of Hyde Park! it was really cool! (and completely dark!) I ended up eating completely with my hands, because there was no way I could eat with cutlery! I'd probably poke my eye out!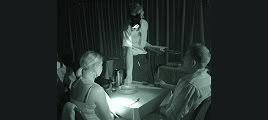 I had duck with cranberry sauce and potatoes, and for dessert, apple and rhubarb dumplings with a spicy carrot sauce.
you get given a huge paper bib as well as a serviette when you go in so I didn't actually spill on my clothing!
My girlfriends gave me their presents before we went so that nothing would be lost in the dark! they were the best ever presents too!
Celia got me -
The perfect fit (what your shoes say about you) by Meghan Cleary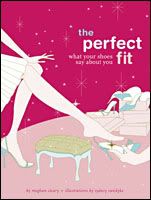 This bag that I have wanted for AAAGES... It's one of those plastic uber groovy retroness bags and it's so gorgeous and PINK! LOVE IT!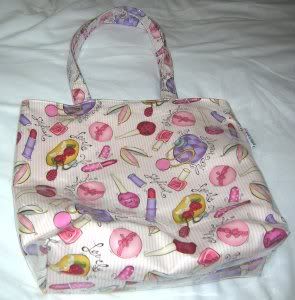 she also got me some bath salts with rose petals in called 'the princess mix' but I didn't take a photo cos it was just a paper bag! lol.
Jasmine got me -
this really cute lip/eyes/cheeks thing by star & rose they're individual little hearts! all in this matchbox style container! v. cute and they smell good.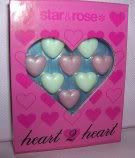 This gorgeous jewellry box. The sequins on the outside are actually a semi pearlised white, not that weird yellow colour! it's so cute! and if you lift up the top tray there is a bigger space underneath for bracelets and necklaces!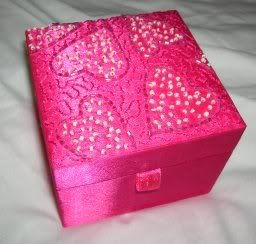 I loved all my presents, they were so... ME! I've been so lucky this year, I've got some gorgeous presents, I've loved all of them so much. It's been a really good birthday!
the only thing is that shoe book makes me what to go shopping...
Love Rosie
3 comments
3 Comments:
Great work!
[url=http://mipzutnz.com/wxyz/imbw.html]My homepage[/url] | [url=http://bjeksdmt.com/hpkk/micm.html]Cool site[/url]
Great work!
My homepage | Please visit
Well done!
http://mipzutnz.com/wxyz/imbw.html | http://rcajleor.com/fimo/fjyl.html