How excitement! totally forgot to post about the Silk Epil Braun epilator I bought on thursday last week - I went downstairs from work to get a bottle of water and came back with a $80 epilator. It's pink. It was on sale: I was drawn!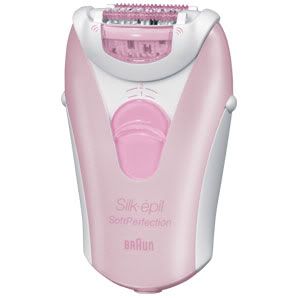 Is it not beautiful?! anyway, I've been trying the last couple of days to get used to it. I'm pretty impressed so far. Especially the pinkness!
And, because it's not cutting the hair off but is actually PULLING IT OUT BY THE ROOTS (I dont know why that needed capitalisation!) it lasts for up to 4 weeks! hurrah!
Today was so much fun, we were dating and sexing the skeleton from the chiropractic department. It's young male, approximately 25 years old. I think I'd like to be an anthropology expert in bones.. maybe in juvenile skeletons. The amount of information you can get out of simple bones is mindblowing. And its so satisfying! I'm really excited, maybe I can do some courses in my degree to specialise!
Love
Rosie
3 comments
3 Comments:
Thank you!
[url=http://hafaqqoi.com/yokz/quvl.html]My homepage[/url] | [url=http://wgjwcino.com/worv/pwpf.html]Cool site[/url]
Thank you!
My homepage | Please visit
Thank you!
http://hafaqqoi.com/yokz/quvl.html | http://uermpatz.com/jjsr/qkyr.html