I so totally got my hair done today!
Celia's looked gorgeous when she came out but I only have photos of me, lol. I forgot to get photos til I got home!
The people there were really nice. I had a young Italian guy do my wash and blow dry. I think he must have been an apprentice. He was very intent on his job. I wished that he could just live in my cupboard and I could take him out to do my hair before I go out. It looked hott when he finished with it! There is something so pampering about having someone touch your hair!
So what did I get done? They cut my fringe back in (by the end of today I already had it up, but they said they couldn't cut it into a side part because it would be too short) they washed it, they put some hot towel treatment in, they massaged my scalp (that word is slightly creepy, lol!) they dyed it a dark reddish brown and they blow dried it. It was wonderful! Celia and I got starbucks beforehand and after we felt very refreshed.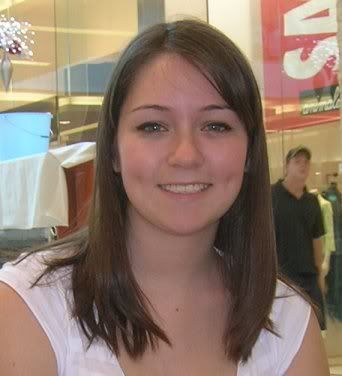 This is my hair before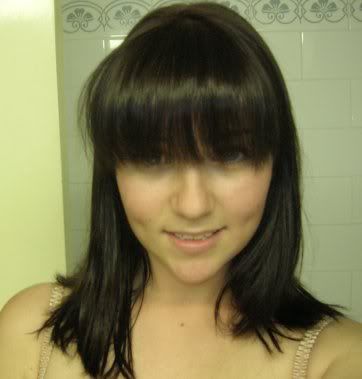 and this is after. I can actually see out, haha!
Then I met Alison in the city. She oohed and aahed over my hair, we got lunch and shopped and got hot tops to wear to Charlie's party on Monday the 19th. But I'll take photos of that when we go. Afterwards I went to work and now I'm back at home hurrah! I feel like going to bed and reading my Agatha Christie.
Love
Rosie
Labels: hair cuts, shopping, starbucks
0 comments
0 Comments: