DUDES! I have been so busy...
I was going to tell you all about my Australia day, but I couldn't since blogger was doing maintenance work or something.
Anyway! I went into the city with my mum and dad and we had BBQ for lunch and listened to some jazz (there were little kids dancing, it was really funny)
Then we looked at all the cars at the motorshow and walked down to circular quay and got cocktails at Opera bar.
Friday I worked. Saturday I worked... and Sarah messaged me, asking if I was going out, which I wasn't. So I ended up driving over to Bexley where her dad's house is and having pizza for dinner with her and her friend Angela. Then I drove us back to Randwick and we went to the city from there. It was an eventful night!
We had dessert at pancakes on the rocks, and who should be there but several guys from our uni we semi avoid and my EX the skank Matt. If I knew he read this I'd still say that his new hair cut looked SHITE but as he's computer illiterate and an internet VIRGIN it won't matter if I say it looked HORRIFIC. COUGH BITTERNESS COUGH. Not that we spoke, he was too much of a pussy and went to hide upstairs. (Or alternatively to get home before 11:30 for mummy, LOL)
Anyway. THEN we WERE going to go to Vivas, the salsa club, but they said they were going there so we didnt want to anymore. Lol. So instead we went to the Lohenbrau. Oh. My. God. SO many hot guys there... but guess who else was there!!! Sarah's friend Matt who she is actually trying to avoid so it was like SHIT! revenge of the people we're trying to avoid night. Hilarity ensued. Actually random cowboy shots and steins of beer ensued. It was a fun night. After that we went to the orient and because I didn't want to get a taxi home by myself I went back to crash at Sarah's with Angela and Sarah. We got home around 4:30 am
The next morning we went to Coogee for breakfast and the Iron man Championships were on! SO MANY SHIRTLESS BUFF GUYS! Oh. God. It was excellent. Complete hangover cure.
After that I went home and went phone shopping with my mum at bondi. I got the best phone! of cousre now I'm pretty much broke but it was worth it. It's a samsung E530 and it's gorgeous! I love it. I'm playing MP3s on it now.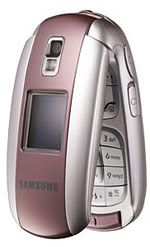 Then I went to Coogee beach again with my sister, but the hot guys had mostly gone home by then. After that I had dinner with Jasmine and Celia and then coffee at teascapes. We got home a bit later than I wanted to because Andrew, Jas' boyfriend came to pick us up, but he took longer than he thought. (30 odd mins, not the 5 he said. Lol)
Then today I worked, and I'm working tomorrow. I watched the Princess Diaries 2 tonight when I got home. I borrowed it from work. I seriously can't believe I fitted all this stuff in! not to mention downloading heaps of music to my phone AND semi tidying my room! go me!
Anyway tomorrow after work I'm having coffee with Sarah and then hopefully going to get new contact lenses. Ugh. I really really wish I was a millionaire and could afford lasic eye surgery. Glasses SUCK. Hmph.
That's it from me for now!
Love
Rosie
4 comments
4 Comments:
Great work!
[url=http://cnzdylvn.com/uowa/lran.html]My homepage[/url] | [url=http://idqwxyiv.com/hppu/tbdm.html]Cool site[/url]
Great work!
My homepage | Please visit
Well done!
http://cnzdylvn.com/uowa/lran.html | http://jwloqaqe.com/knri/jkuk.html
Great work!
My homepage | Please visit