Today was so busy! It started off with dropping some assignments in at Uni. Then I met up with Alison and we drove to DFO and met up with Kylie and Aimee and Aimee's mum and Nick and a few of his friends. Both Al and I restrained ourselves pretty well, but I think I'm the only person who didn't actually buy something there!
Afterwards, Al and I went to see "she's the man" at macquarie center. Oh My God. Channing Tatum, may I just say... is a MASSIVELY HOT GUY! I don't think I've had that "I cant breathe!" feeling for ages when I've seen a guy... mostly because I haven't seen one that hot in a long long time. I put up a hot photo of him because this is my home page and I can stare at it when I start up windows! [no doubt Al, you will also appreciate this photo, hehehe]: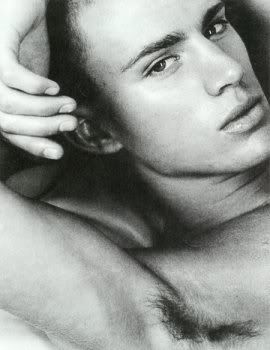 After the movie I was going to go back to uni and get some books out of the library but they were all 3 day loan and I'm at work for the next 3 days so I knew I wouldn't have time to return them. I'm going to look for them at some other libraries before I hire out the 3 day ones from Mac.
I met up with Anna briefly at Bondi Junction and bought some BOOTS! THEY'RE REALLY HOT! Because we made over our retail budget (we almost hit 130%) our boss got us a thankyou present - an awesome $100 myer gift card! I really wanted boots, but I didn't find any at myer. So mum promised me that she would give me the $100 in cash for the vouchers. So I bought some for $199.95 at Bondi. And really, $99.95 is a great price for boots, and I would have spent the $100 giftcard on a splurge for myself so why not boots. Hott. And a photo: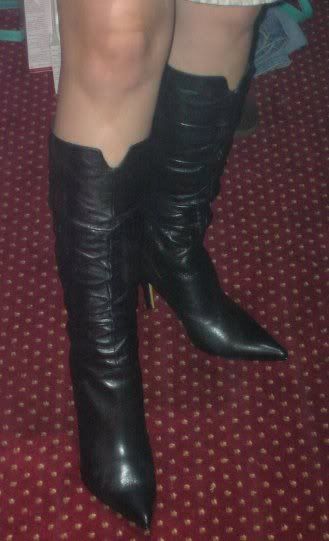 So that was today. That's it from me. Bin busy, what can I say. Working tomorrow then probably more uni stuff. Yaaay. Cough.
Love
Rosie
3 comments
3 Comments:
Double Hottness! Boots and Channing... *sigh*
Those boots are really sassy!
oh gawd.. you join the "i heart channing tatum and want his babies" fan club too?! he is soooo drool worthy... makes me wanna go watch that movie again just to see him with his shirt off for those oh-so precious 3 minutes... ahhhhhhh there is a god!!

those boots are almost as hot as him... keyword: almost!!

much love!
mimi