yay! I finally found my camera!! (ok. That is a total lie. My dad found it for me. And I don't know how it got into the garbage bin... cough.)
So anyway, this week has been fairly interesting. My birthday dinner last friday was such a blast. I've never had such a huge gathering of close friends all in one go and it was so great to see all the people I care about in one place at one time!
Apart from the FREAKS that hit on us. Of which there were many. Including a 60 plus year old man, and a guy who waited outside the bathroom for us for like, 25 minutes. We even asked people to check if he was still out there. Haha. We finally managed to avoid him. ANYWAY.
Kylie got me this awesome book to put down all the guests to your 21st party, and also what gifts you got and so on and so forth! It's pretty awesome. She also got me a necklace with a sort of enamelled shell. It's really pretty.
Sarah bought me a cookery book about cupcakes and some cupcake papers, as well as a pink frangipani purse-size scent. SO. Being the happy little housewife that I am, mum and I went for a walk and bought ingredients today and I made chocolate coffee cupcakes with cream icing n stuff. Which are soo delicious. I also FINALLY got the mini usb flash drive I ordered off ebay. It is the cutest thing evarrr! haha. I've posted pictures below.
In other news, the hot lead singer I made out with is a cock. Here was I, expecting some decent ass, or at the very least, for him to suggest us hooking up again. So AFTER he got a free 2 week pass to fitness first, he has been pretty vague about meeting up and ACTUALLY SENT ME... (dramatic pause) a PLUG for his band! like WTF. It was completely generic and 'HI! Optus is giving you the chance to win a sony xbox!' type message that you immediately delete.
I told the girls that I thought he was a bit of wanker last night because I thought if he'd been really interested he would have invited me out before this and so I'd decided not to bother with him anymore. And, may I say my new 'heart of stone girl' act is paying off. He sent me a junk sms today which really sealed the deal. Lol.
The thing is, I wouldn't have minded just having a bit of fun with him on the night we met and leaving it at that, but instead he makes it seem like there is more there. Why do that if you really just wanted to make out with someone. And he was a crap kisser too. Seriously, I don't know why I pursue men at all.
So, I'm taking a hard line and barring off rude assholes! In the meantime I'm also baking cupcakes and probably getting fat. See photos of my baking and ebay purchases
below!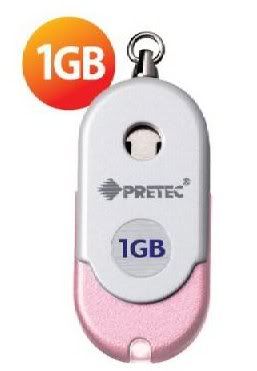 My cutsie little flash drive. It's about as long as the average house key!
bake it baby! these are coffee-chocolate cupcakes. You're supposed to serve them in coffee cups and dig them out with a spoon but our cups were the wrong size. They are absolutely rich and full of chocolatey goodness!
Love Rosie
Labels: baking, birthdays, shopping, technology
0 comments
0 Comments: