Today I stayed at home and worked on my essay. It took me from 10:30 to 2:30 which I thought was pretty good for 2500 words. It rained all day today which just made me feel like curling up in bed with a mug of hot chocolate. After I finished the essay I wanted to celebrate since it was a really hard one, and also it means I only have 1 thing left to hand in this semester. When Anna came home we went and had hot chocolate at randwick. Mum was out for a meeting tonight so I made dinner and afterwards, I watched Howl's Moving Castle on my computer. It was a beautiful film. A lot of Miyazaki's films are, and most of them have gorgeous scenery. I wish real life was like that. I took some screen caps of my favourite bits.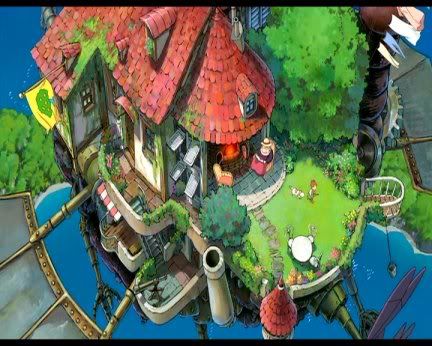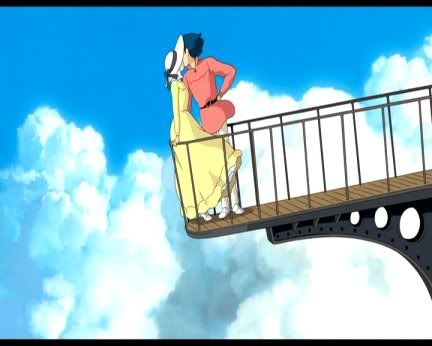 I also hired 'Just like heaven' which I had already seen before, but I thought it might be nice to watch again. Tomorrow I've got uni and I get the take home exam handed out. I can't wait til the holidays. There are so many things I want to do. Organise my room. Watch lots of romantic films. Go to pilates or yoga every second day. Organise the details of my trip to Egypt. Maybe find someone to go to dance classes with me. I need to get healthy, and I need a really big BREAK from so much work!
It's good when you feel hopeful again.
0 comments
0 Comments: