Reccently I watched
howl's moving castle
which I loved, so I borrowed
spirited away
because everyone told me it was awesome. Which it was. I watched it tonight and it was beautiful. I'm not sure which one I liked best.
This is a picture from my favourite part of the movie.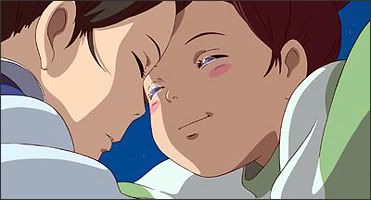 It was really gorgeous! today I had to work at 4:30 and so instead of starting again on my essay, I thought I would take the day off and so I went for a walk with mum to Coogee. It really cleared my head and hopefully tomorrow I'll be able to write the final 1000 odd words left of my take home exam in time to hand in on friday.
Anyway, that's it from me
Love
Rosie
0 comments
0 Comments: