Yay for working out. I went to the gym after work tonight. On a completely unrelated matter, I put a deposit on some slouch boots! so now I'll have high heeled boots, flat black suede boots and flat brown slouch boots! phew thats a lot of bootage!
Today I met up with Ash and we exchanged birthday presents. (That's right, we decided to stretch our birthdays out by getting each other presents 2 months after our birthdays, haha!) I got her a pink photo frame with a pic of us in thailand in it, and a morano glass heart pendant in aqua with gold flecks in.
She got me this awesome gift set from Calvin Klein.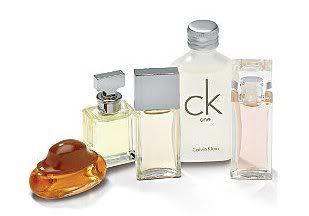 This was the biggest photo I could find online! jesus, so small! anyway.
It has mini bottles of ...
Obsession, Eternity, Eternity: Moment, Truth and CK One
They're really cute. I especially like Truth and CK one. I think it was a really good present because I can take miniatures to the gym or overseas with me! I love miniatures too, just because they're small!
Im really excited about tomorrow actually. For once I have friday off work! (I love working on fridays, but I havent really had a full day off from work and not been at uni for a long long time!) Alison and I are going to meet up and work out for an hour or something, and then go for breakfast/lunch and maybe go over to manly on the ferry! yay! I love ferry trips.
I think I'll take my camera. Hopefully it will be a nice day. Anyway I'm bushwacked from all my hard work - uni, paid employment and the gym all in one day, haha!
Night night.
Love Rosie
Labels: birthdays
0 comments
0 Comments: